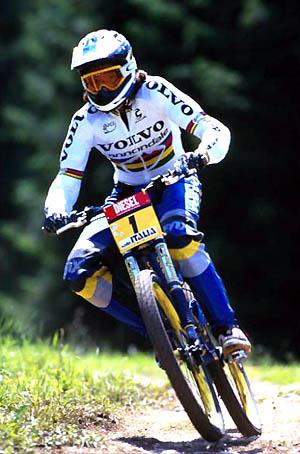 This site is to inform Delaware mountainbikers where to ride, when there are group rides, and trail maintance.

Race Info - Granogue info
Group rides
Tuesday: 6:15 at Wooden Wheels Bike Shop (pace fast, 2 hours)
Wednesday: 7:45am road ride leaving from WW (pace moderate, 1.5 hours) MB ride 6:15 from WW (pace moderate to fast, 2.5 hours)
Thursday: 6:15 at WW (pace moderate, 2 hours)
*PLEASE REMEMBER*
YOU ARE RESPONSABLE FOR YOURSELF
ALL EQUIPMENT NECESSARY (TUBES, PUMP, WATER AND HELMET)
Trail Maintance
Please get involved !
For information on what you can do to help, check out the Delaware Trailspinners webpage.
Click below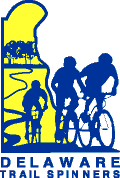 Last Updated 04-10-2000